TAILORED, NOT TYPICAL.
We want to ensure every DSO intern gets the most out of their internship with us. Every DSO Internship is specifically designed for the individual, tailored to your specific skills and learning requirements to provide you an enriching internship experience.
MEANINGFUL, NOT MENIAL.
Not only will you be learning from the best mentors in their respective fields, you'll also be applying your newly acquired knowledge on actual projects. Discover your true potential and make a real difference in the world at-large with the DSO Internship!
JOB OFFER, NOT JOB REFERENCE
We acknowledge the talent our DSO interns possess. That is why so many of our current staff are former interns-turned-employees, and we remain committed to tender more job offers moving forward. At DSO, today an intern, tomorrow an employee.
TAKE CONTROL... LITERALLY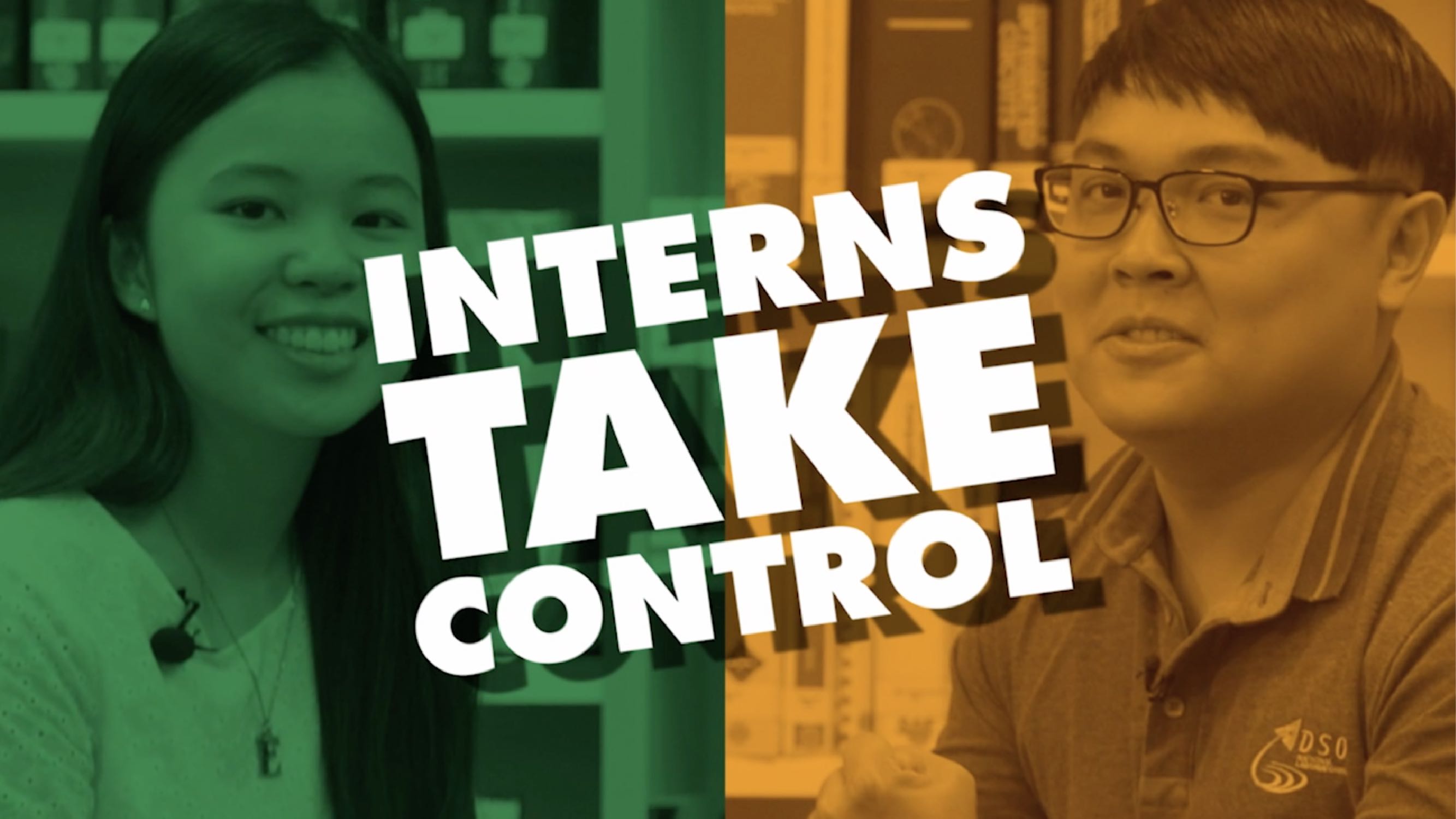 You need to be a Singaporean citizen, and are...
University students / Graduates from:
• Aerospace Engineering
• Business Analytics
• Computer Science
• Electrical and Electronic Engineering
• Engineering Science
• Engineering Product Development
• Information Security
• Information System Technology and Design
• Mathematics
• Mechanical Engineering
• Physics
Polytechnic students / Graduates from:
• Electrical-related Studies
• Electronic-related Studies
• Computer-related Studies
Students who have completed:
• GCE 'A' Level
• NUS High School Diploma
• International Baccaluaureate Diploma with good results, particularly in H2 Physics, Mathematics or Computing / Infocomm subjects