The Engineering Division conducts research and provides engineering services to the whole of DSO in the areas of digital and mixed-signal electronics/microelectronics, radio frequency (RF), electromagnetic interference (EMI)/electromagnetic compatibility (EMC), antennas, as well as mechanical and thermal engineering.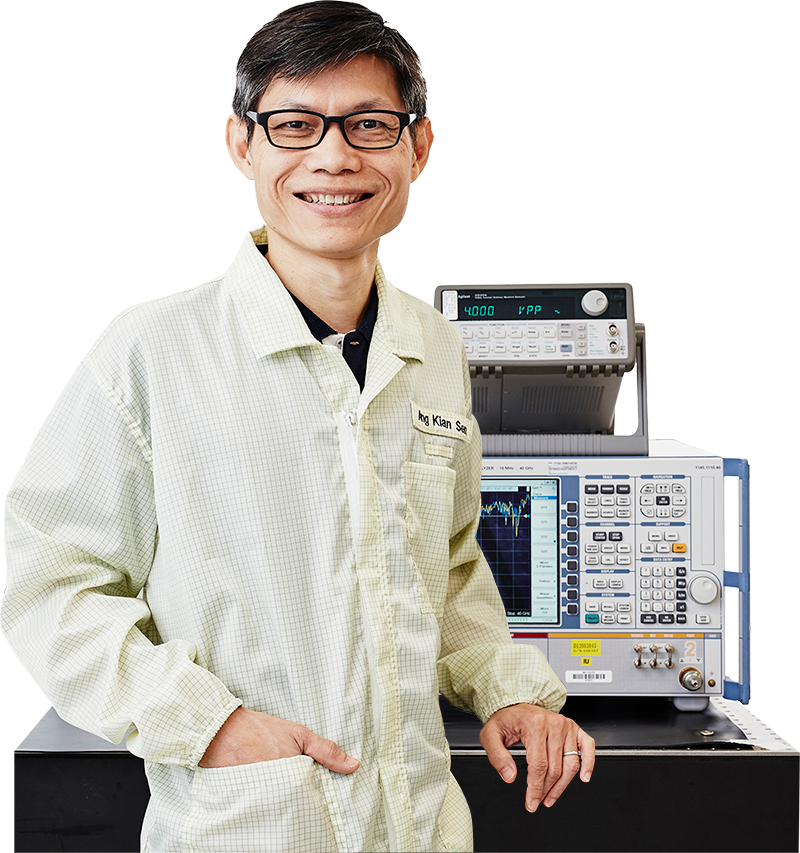 Solid State Power Amplifier (SSPA)
The indigenously-developed SSPA is a critical component for advanced radar and electronic warfare systems. It adopts a modular architecture, comprising smaller identical modules that can be individually assembled, tested and integrated or replaced. The modular design of the SSPA simplifies the design and fabrication, and facilitates integration of multiple modules to meet new requirements.
Special techniques in Radio Frequency interconnections and output power optimisation were also developed to ensure SSPA's high power output and compactness.