The Robotics Division focuses on the research and development of advanced robotic systems and technologies across the air, land and maritime domains. These include aerodynamics, autonomy, platform control, guidance and navigation technologies.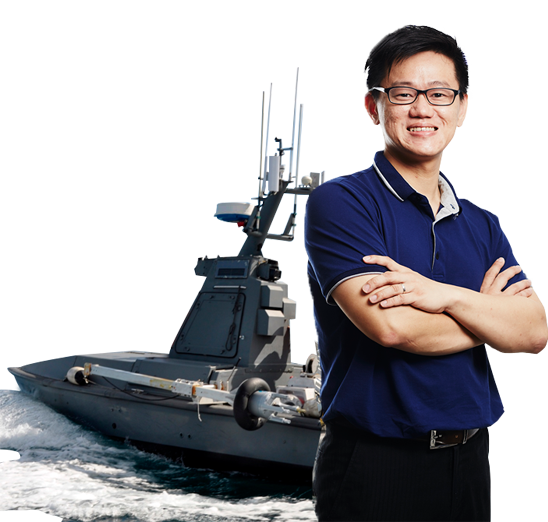 USV Autonomy
The existing Unmanned Surface Vessel (USV) system deployed by the Navy is remote-controlled, which requires active monitoring and control by the operator to avoid obstacles. To allow our USV systems to operate autonomously, the team designed and developed a Close-In Station Keeping (CISK), and Collision Detection and Collision Avoidance (CDCA) engine. The CISK allows the USV to follow a target vessel closely for monitoring, while the CDCA ensures that our USV carefully avoids collision with any vessel in the busy Singapore Strait.
This capability reduces the monitoring and control required by the operator, which in turn, increases the operating range of the USV system to be used in the Navy's mission such as Mine-Countermeasure and Force Protection.